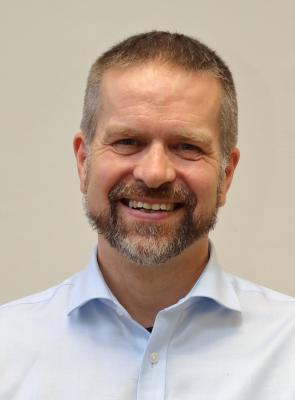 Roy Dennis
Senior Category Manager
Roy manages Professional Services (including Legal Services), Travel, Library, Recruitment Services, Offices Supplies, Print and Paper at LUPC.
Roy Dennis, Senior Category Manager r.dennis@lupc.ac.uk 07419 583 838
Roy joined the LUPC team in August 2019. With 21 years' private sector experience in IT supply chain roles and MCIPS for 15 years, Roy has implemented and developed key framework agreements for both Fujitsu ICL and Hewlett-Packard. This included innovating the supply chain with supplier owned inventory and electronic purchasing solutions and ensuring performance by selected partners met and exceeded service level expectations.
Roy is keen to support charities; both volunteering to help organised events and fundraising by self-organised cycle rides such as John O'Groats to Land's End, and Queen Eleanor's Route from Lincoln to London.