UKUPC Webinar Loneliness and Connection - 13 May




Energy: Spending, Saving and Supporting Carbon Reduction




LUPC & SUPC Responsible Procurement Event - 10 February 2022
Presentation: Sustainable Laboratory Procurement - Aston University
Webinar 1: Creating a diverse workforce - Clyde & Co
Webinar 2: The Slavery Free Campus - University of Nottingham
Webinar 3: Carbon Offsetting - The Environmental Agency
Cyber Security Training event- 14 September 2021
Additional resources:
Jisc holds a wide range of information on its cyber security pages. Also, they share excellent insight into the cyber security landscape in HE and FE in a dedicated survey response document.
An article in John Chapman's name was recently published on Wonhke Universities that fail to offer remote working risk widening the cyber skills gap
A new webpage highlighting the Cyber Threat Intelligence services Jisc provides has been published in response to members asking what they do about dark web monitoring
The National Cyber Security Centre has a wealth of useful information and advice on gaining buy in, incident response plans and policy.
You can read Gallagher's State of the Market document on Cyber & Data Protection Insurance which provides a neat summary of the challenges in the market and some potential solutions in approach
LUPC & SUPC Conference 2021 20th May 2021
Presentation Slides and Q&A for Webinar Sessions
Session 1: Whats next: How to thrive in the changing world of Public Procurement- Overview and Q&A
Session 2a: Procurement Transformation - Case Studies from the University of Cambridge and Aberystwyth University
Q&A for session 2a: Procurement Transformation 
Session 2b: Measuring Social Value & the Sector TOMS Group
Session 4: Mental Health - Supporting Ourselves & Our Communities - Slides & Resources
Presentation Slides for On-Demand Breakout Sessions
Chipageddon: The Causes and Impact of the IT Component Supply Chain Crisis and the Prospects for the Remainder of 2021
In the Eye of the Storm: What We've Seen and What's to Come in the STEMed Category
The Evolving Campus: An Update on Sector Estates Activity
What You Need to Know about Professional Services: An Overview of Trends, Insights and Available Frameworks
The Immediate Future of Business Travel: An Update from Clarity and BTA
Digital Inclusivity and e-Learning: The Future of Library Services?
Graduation Services: The Impact of COVID-19 on Student Celebrations
Getting the Most from Frameworks in 5 Minutes
Top Tips for Getting the Most from Your Membership
ON DEMAND RECORDINGS ON LUPC & SUPC YOUTUBE CHANNEL
LUPC, TUCO & Panache Consultancy: UK Food Information Amendment (Natasha's Law) webinar 24th March 2021
LUPC & SUPC Responsible Procurement Event 4th November 2020
LUPC & SUPC RESPONSIBLE PROCUREMENT EVENT PLAYLIST - WEBINAR 2 & 3 RECORDINGS
Webinar 1: How to enable the transition from a linear to a circular economy – The Ellen McArthur Foundation
Presentation Slides: How to enable the transition from a linear to a circular economy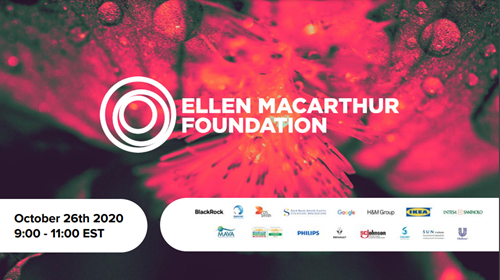 Webinar 2: Case Study - University of Bristol's approach to tackling the climate emergency
Additional Q&A: University of Bristol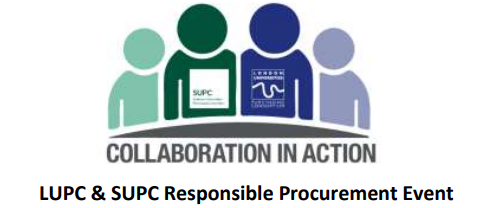 Webinar 3: Update on RP activity and tools for implementing responsible procurement within your procurement activities
An Overview of ISO 20400 for Sustainable Procurement 6th August 2020