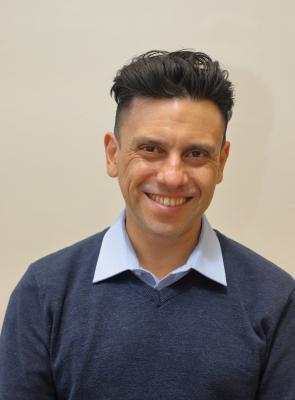 Antonio Ramirez
Senior Category Manager
Antonio manages the STEMed and Laboratory Category at LUPC. He is also responsible for the eprocurement system, electronics, furniture, utilities and veterinary supplies.
Antonio Ramirez, Senior Category Manager a.ramirez@lupc.ac.uk 07932 346 741
Antonio's first procurement role was as a supplier co-ordinator for a sourcing consultancy specialising in fully managed reverse e-auctions. Antonio then joined the BBC as one of the category managers for marketing services, and later for professional services. During this time, he covered a mix of tendering, framework management and contact management in areas such as promotional merchandise, fulfilment and distribution, and graphic design services.
Antonio worked as a commercial manager for four years at TfL where he implemented their first print management transformation programme and helped embed category management across the business. He then moved into the HE sector, joining Goldsmiths', University of London, firstly as an indirects category manager and later as acting head of procurement for 15 months, before joining LUPC in 2020.
Antonio is a Member of the Chartered Institute of Purchasing and Supply (MCIPS).