Responsible Procurement Case Studies
Responsible procurement is the process to ensure that environmental, social, and economic impacts are considered in every step of the procurement cycle. It includes a range of considerations of equal or greater importance than profitability and the generation of value. It involves purchasing that minimises carbon emissions; identifies, prevents, and mitigates the risks of human rights abuses in the supply chain; and finds ways to create positive impact to the organisation, society, and local economy.

As Responsible Procurement Lead at LUPC, Marisol Bernal's role is to support our members with their responsible procurement activity. One of the ways she is doing that, is by carrying out regular work placements within member organisations. These placements are typically two days a week for 12 weeks. Please contact her should you need any assistance.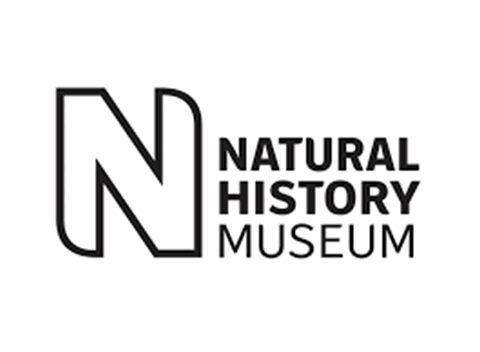 Marisol Bernal, LUPC's Responsible Procurement Lead, conducted her Responsible Procurement Placement with the Natural History Museum (NHM) From 10 September 2020 to 27 November 2020, working with the Procurement and Sustainability teams at the NHM, to support the delivery of their vision for a future where 'people and planet thrive.'
READ CASE STUDY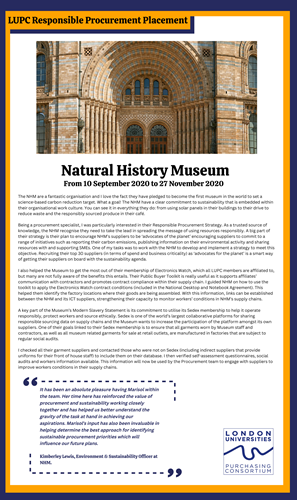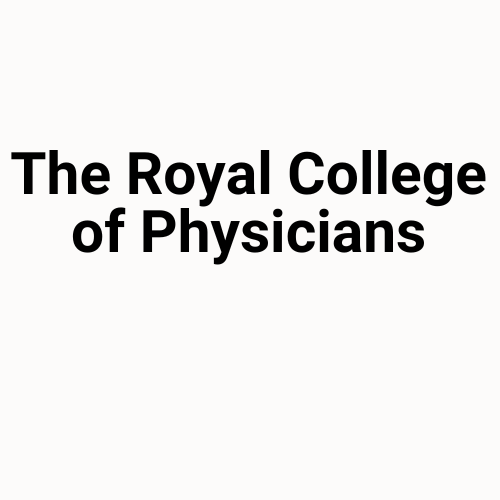 As the first royal college to receive the Carbon Trust Standard and the ISO14004 standard for Environmental management systems certification, the Royal College of Physicians (RCP) is leading the way. Marisol Bernal, LUPC's Responsible Procurement Lead, had her Responsible Procurement Placement with them between 4th January to 19th March 2021.
READ CASE STUDY